Welcome to Year 1
 Houses and Homes – Summer 1
This half term our topic has been houses and homes. We have learned all about houses in the past and have enjoyed comparing our modern houses with Victorian houses. In art we have investigated different shapes on various types of buildings and we have looked closely at patterns used in building materials.
In maths we have created some wonderful shape buildings whilst learning all about the properties of 2D shapes.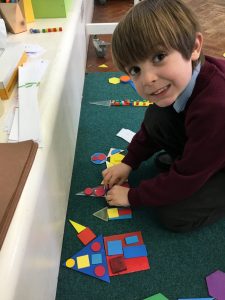 We have also been very busy learning about multiplication and division. We have practised multiplication by making array skyscrapers and we enjoyed creating arrays using practical resources.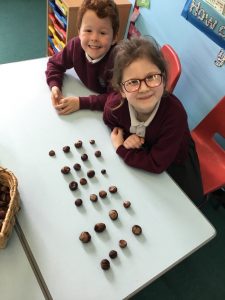 Our focus story this half term has been the traditional tale of The Three Little Pigs. We have enjoyed exploring the characters and making story maps to help us retell the story. We have worked towards writing some exciting versions of this story using our own ideas and imagination.
Links to Websites
Lexia – https://www.lexiacore5.com/?SiteID=4256-9397-6846-1511
TT Rockstars – https://play.ttrockstars.com/auth/school/student/51234
Year 1 pupils will not have access to TT Rockstars until the spring term.
PurpleMash – https://purplemash.com
Bug Club – https://www.activelearnprimary.co.uk/
ICT Games – https://www.ictgames.com/
Maths Gary Hall Games – https://garyhall.org.uk/primary-maths-resources.php
Hit the Button – https://www.topmarks.co.uk/maths-games/hit-the-button
TopMarks Counting Games – https://www.topmarks.co.uk/maths-games/5-7-years/counting
TopMarks English – https://www.topmarks.co.uk/english-games/5-7-years/words-and-spelling
Phonics Play – https://www.phonicsplay.co.uk/
Spellings
http://www.ictgames.com/littleBirdSpelling/
http://www.ictgames.com/mobilePage/spookySpellings/index.html
https://www.spellzone.com/word_lists/games-259517.htm
The following link provides flashcards of the spelling words. They highlight the tricky parts of the spelling word.
https://monsterphonics.com/wp-content/uploads/2018/05/Year-1-CE-colour-unprotected.pdf
b and d Confusing Letters Colouring
Phonics
Phonics Play – https://www.phonicsplay.co.uk/