Reading at Colwich
At Colwich, we recognise that literacy skills are at the heart of all learning. These essential skills underpin the way children access the wider curriculum and the knowledge they need to flourish and to continue to progress and deepen their understanding in school and beyond.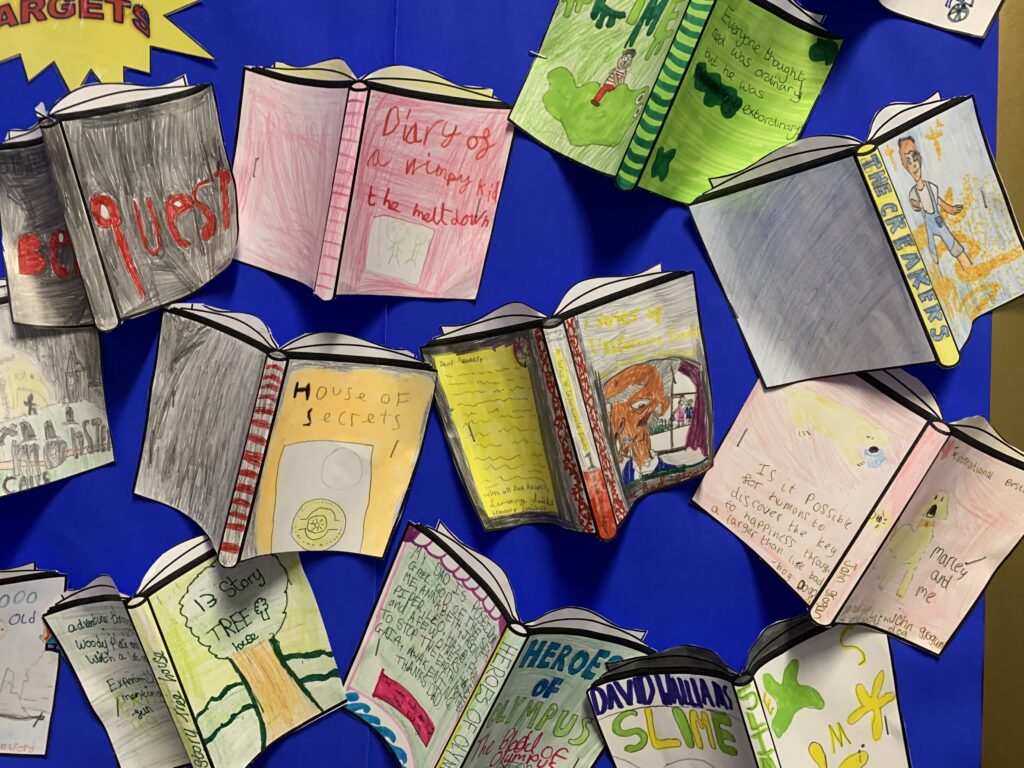 'Reading is the gateway for children that makes all other learning
possible.'
Barack Obama
Reading
At Colwich, our vision is that all children will develop a lifelong love of reading. We recognise that reading is fundamental to unlocking the wider curriculum. Through access to a diverse range of texts for both information and pleasure, we intend that all children will be able to read fluently and independently, showing high levels of understanding and comprehension.
Home reading books
All children have a reading diary where they can record their daily reading at home.
In Reception and KS1, children take home books from our 'Bug Club' reading scheme. These books are phonetically decodable and are matched to children's phonic ability. When children complete the phonetically decodable books, they move onto our colour banded reading books.
In KS2, we have recently purchased and set up a new reading scheme using Big Cat reading books. Currently children take home a reading for pleasure book from the class or school library. Children now take home a colour banded reading book alongside their reading for pleasure book. For children with gaps in their learning, we have Big Cat progression books in place which includes a range of phonetically decodable books matched to children's age interests.
Reading for pleasure
At Colwich we have dedicated reading areas in all of our classrooms and children are also encouraged to use the school library. Reception and Year 1 read a selection of high quality texts with their classes and from Year 2 onwards, each class has a class novel that is shared each day. To promote a love of reading, we have whole school celebrations such as World Book Day. Children also enjoy 'Reading Buddy' time where the older and younger classes are mixed to share their love of reading.
Phonics
At Colwich, we teach phonics following the Department for Education 'Letters and Sounds programme. This is supplemented by a variety of resources and is used alongside 'Jolly Phonics' in Reception. This multi-sensory approach supports children with both early reading and writing.
Children from Reception and KS1 are grouped in phases  to ensure each child's phonic ability is matched. These groups are taught daily and assessed regularly. Children in Year 2 move on from our phonics programme to the No-nonsense spelling scheme.
 From September 2022, we will be moving to following Little Wandle (validated SSP programme for teaching Phonics).
Have a look at our Reading curriculum using the links below: